This weekend  is for enneagram type 6s. It is part 1 of the full deep dive retreat, and the starting point of the journey from personality to presence.  We will be working with some of the auto-pilot and protection patterns that particularly strong in the type 6 space.  The mirroring provided by fellow type 6s, will bring into view blind-spots and masks, as well as the inherent strengths, gifts, expression of caring, and sensitivities. Each person will gain a much deeper understanding of (and compassion for) themselves, with clarity and perspective that can bring healing and peace. 
This workshop can be attended as a stand-alone programme, without any preparation or follow through (unless otherwise requested by the participant). 
For those that are participating in the 9-day deep dive retreat, this weekend workshop falls on days 1,2 of the full programme. That prepares the path for subsequent days, gradually going deeper with the Enneagram of Presence. 
Bookings close:  23 Nov 2023.
What time is this workshop?
Sat 25 Nov 2023
14h00 – 22h00 SAST (GMT +2, South Africa - Johannesburg)
(13h00 – 21h00 London;  08h00 – 16h00 New York)
Sun 26 Nov 2023
14h00 – 20h00 SAST (GMT +2,  South Africa - Johannesburg)
(13h00 – 19h00 London;  08h00 – 14h00 New York)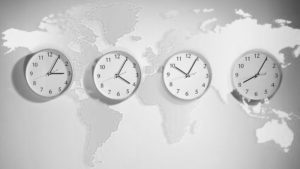 Use the examples above or time zone calculator below, to convert to your local time...
Frequently Asked Questions
Cancellations and Refunds
Questions that one may have, but not get around to asking...