The Quantum Radiance Clinic and Training Centre, by Dr Janeshree Govindasamy, provides practical support, guidance and training for those that are stepping more fully into their wholeness and presence as a human being. The ART, SCIENCE & MEDICINE OF PRESENCE programmes support multi-dimensional integration that restores fundamental health and harmony in that core partnership - the relationship with one's Self, one's Essence, the centre of one's being.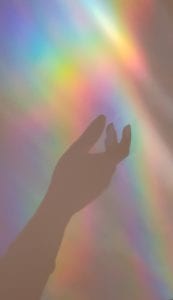 "The core understanding is that the quality of our PRESENCE impacts everyone and everything. Whether or not we are aware of it, each one of us generates a presence - an atmosphere and a field of influence -  that acts either as a medicine or a toxin, benefitting or injuring our loved ones, our world at large and ourselves. 
It is time we all became much more aware of our relationship with ourselves, our purpose, our power and the very real effect of our presence. Mastery of our personal presence is critical to every level of health and to every facet of our human experience, to bring things back into balance, into proper perspective and context, enabling us to take appropriate and wise action in our inner and outer worlds. "      - Janeshree Govindasamy


Highlights and Upcoming Events
a quick look at what's happening in 2023
Hello!
2023 is winding out and 2024 almost upon us! This is a glimpse of what the Quantum Radiance space holds for you.  The art, science and medicine of presence is at the core of every programme here, and every path created here. Whether you are a seasoned traveler that has already been journeying in this space, or a new-comer that is just stepping in, welcome.
JG
---
Bookings for 2023 group retreats and workshops are closed.  Calendar for 2024 programmes will be released soon.  If you would like to explore your options in regarding customised solo (1:1) programmes, or to enquire about participation in upcoming 2024 workshops/retreats, please let us know.   (Click here for enquiry / application / 2024 waiting list / request form.)
notice board update 20230830
Return to Presence Solo Retreats
Medicine of Presence Retreats
These high intensity, deep dive retreats, generally of 7 - 10 day duration. 1 person retreats, designed specifically for the individual participant. 
These retreats are always in combination with preparatory period of single sessions weeks or months prior, and follow-up thereafter, to properly integrate and stabilise the transformative process.
Return to Presence Retreats
Enneagram of Presence Retreat Series
These retreats are high intensity, deep dive journeys over a 9-day period, with a group of one's own enneagram type.  A weekend-only workshop option is an available alternative to the full retreat.
Bookings for 2023 programmes are closed. 2024 retreat/workshops dates will be released soon.
Presence vs Autopilot

An Enneagram of Presence Workshop Series
This Enneagram of Presence workshop series focus the spotlight of presence on pivotal autopilot patterns that one can easily fall asleep in. These Saturday workshops are open for anyone (regardless of enneagram type) experiencing the effect of these autopilot patterns. 
Bookings for 2023 programmes are closed. 2024 retreat/workshops dates to be announced soon.

Discussions on Presence
listen at your leisure...
A practitioner-style interview with Dr Janeshree Govindasamy (Self-preservation 9), a 20+ year medical doctor and healer who offers Retreats into Presence using the Enneagram among other modalities.
Timestamps in this interview: 00:00 Intro 01:40 Who is Janeshree? 03:45 How she became clear that presence was integral to healing 07:20 How she relates to the Enneagram 09:50 Janeshree's identification of her type 11:30 Is quality of presence similar to 'essence'? 13:11 How does the Enneagram help us to become more present? Is there a process? 16:41 Beatrice Chestnut and Uranio Paes's levels of awareness model 18:20 How did the Retreats into Presence come to be? 23:04 Does her group work touch on instinct work? 25:05 The limits of studying pathology when it comes to healing 28:22 How Janeshree integrates the HeartMath work 31:20 Is there a go-to presence practice that Janeshree uses? 33:28 How do we embody people? 35:30 The reason that the retreats are structured the way they are.  (Interview Host: The Practical Enneagram)
Preview - Presence vs Asleep in Autopilot workshop series
This video provides a glimpse at what we will be exploring in the autopilot accommodation workshop (11 March 2023), the 1st workshop in the series. These workshops bring a spotlight of presence on pivotal patterns that one can easily fall asleep within.   
00:00 Intro 00:38 Talking about the pattern of accommodation / over accommodating 01:43 Importance of understanding the words we use 03:05 Differentiate natural, healthy vs unhealthy use of pattern 04:00 Depletion of energy when unhealthy over-accommodation 06:27 Spotting the pattern 07:54 Percentage give 10:37 Awake vs sleepwalking, choices when awake 12:47 Taking responsibility, impact on others 16:26 The right to choice and quality of life 17:40 Room for movement and change
In this workshop series we bring awareness and explore internal internal and external influences that we are often blind to or have felt powerless to change. We look at the consequences and impact, the strategy and hidden agendas (often a blind spot), and the difference between activating those patterns from a state of presence rather than asleep on autopilot.