This deep dive retreat is for enneagram type fours.  
 A glimpse of some of the territory to be explored in this 1-week journey:
the significant me, the pain of disconnection and fake connection, the masterful disguises of envy, the biting anger, the futile search to be understood and accompanied, the allure of the dark depths and dizzying heights

the journey from the suffering to belonging

the determined spirit, of equanimity, with restful heart and discerning mind

right action, purpose and presence...  when in harmony with Love as Holy Origin
Retreat setup and structure:
The group size for the main retreat will be kept at a maximum of 8 participants. The pre-retreat preparation includes at least two 1:1 sessions  which will allow us to prepare for the main retreat, as well as provide you, as the participant, time to work through certain parts of your process outside of the group setting, in a way that is more specific and attuned to you alone. 
The Weekend Workshop (Intro Phase, Sat- Sun):
The journey starts from the surface and from the more familiar enneagram of personality framework.  We will be working with some of the auto-pilot and protection patterns that particularly strong in the type 4 space.  The mirroring provided by fellow type 4s, will bring into view blind-spots and masks, as well as the inherent strengths, gifts, expression of caring, and sensitivities. Each person will gain a much deeper understanding of (and compassion for) themselves, with clarity and perspective that can bring healing and peace.
The weekend group will include also include participants that are just attending the weekend and not the main retreat. However, for the main retreat participants, this will be the time to settle in,  warm up, to really hone in on what they need/want/are ready for, for the week ahead.
Main Retreat (Mon - Fri)
The main retreat group enters a deepening phase on Monday, stepping more fully, into the territory of the Enneagram of Presence.  This will lead to a transition point, usually by Wednesday, that opens up more room to step even closer to the core (Thursday, Friday). The group process ends on Friday. The final Saturday and Sunday are for integration and the integration 1:1 work.
Bookings close:  09 June 2023.
What time is this workshop?
Sat 02 Sep
14h00 – 22h00 SAST (GMT +2, South Africa - Johannesburg)
(13h00 – 21h00 London;  08h00 – 16h00 New York)
Sun 03 Sep
14h00 – 20h00 SAST (GMT +2,  South Africa - Johannesburg)
(13h00 – 19h00 London;  08h00 – 14h00 New York)
02 - 10 Sep
Times will be provided on booking confirmation.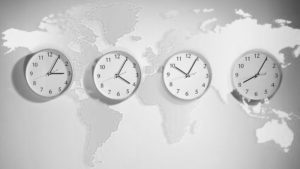 Use the examples above or time zone calculator below, to convert to your local time...
Important Information
If you are planning to participate in either the weekend workshop or the main retreat, the following information is relevant for you.
Frequently Asked Questions
Cancellations and Refunds
Questions that one may have, but not get around to asking...