Giants Awakening Registration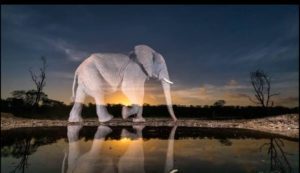 Hello and welcome! 
I hope you are looking forward to this as much as I am.  Thank you for joining us on this pioneering journey into the realm of 9.  I suspect we are going to have the adventure of a lifetime, full of thrills, unexpected twists and turns, surprising discoveries, the right dose of challenge and risk (as every good story must have) and most important at the end of the day - fun along the way.  The destination:  presence and purpose. 
Step 1:  
Accept the invitation, heed the call:
You have already completed this step.  And have thus qualified yourself to be here. As a 9,  I know full well that a commitment like this is not lightly undertaken.   I recognise this would have been a significant step in and of itself, and the process you would have had to go through to actually say "yes, count me in".  So, with full acknowledgment of that, I congratulate you and welcome you to this journey. 
Step 2:  
Online Registration:
You can now settle in and move forward. Register using the form below.  This will also set up your login details so that you can access the replays and any other participant-only content or information as we proceed. 
I look forward to seeing you soon! 
Janeshree
Registration: