The Medicine of Presence
the heart of personal empowerment
There is an urgent need to rectify a global pandemic of madness that we all seem to be swept up in. You may recognise the symptoms in yourself, and those around you – exhaustion, demoralisation, a desperate shortage of time – that pervades and poisons all aspects of life, including work, business and family.
The Medicine of  PRESENCE addresses this by providing an alternate framework to function from.  One that is NOT fuelled by auto-piloted life-draining stress patterns.  The alternate framework of PRESENCE  is one that is far more cost-effective, both energetically and economically... far more enjoyable and replenishing. 
Dr Govindasamy facilitates the cultivation of a personal Presence which becomes the medicine and resource - both for the individual and for anyone in their vicinity.  It is the natural way to support our own wellbeing, as well a beautifully responsible way of being, to ensure the thriving of our loved ones, our communities and planet.

Integrations
integral components included in the medicine of presence approach
Coherence training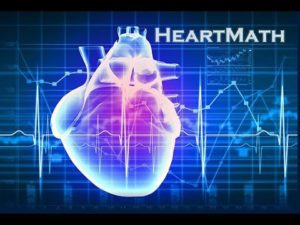 Coherence refers to a psychological-physiological state of congruence which engages higher emotional states, enables higher mental functioning,  and activates health producing physiology. We can learn to sustain states of coherence for longer periods in active day to day life, through training. 
Using physiological indicators, predominantly HRV (heart rate variability) patterns, in biofeedback training sessions - this becomes a very achievable goal.  The benefits are becoming more clear and more compelling, as research continues to unveil the impact of heart coherence in our human systems. Dr Govindasamy incorporates biofeedback tools from Heartmath®, as a basic 1st step to cultivating a high quality Presence.
These days most people are familiar with the advantages of meditation.One of the benefits of meditation when properly done, is that the person shifts into a state of coherence. However, sustaining coherence while engaged and active in the everyday world of stressors is a different skill. This is one of the goals of the medicine of personal presence.
The electromagnetic field that our heart generates extends far beyond our physical body. This field is sending and receiving information signals all the time.  Not only are we bathing our own cells in high or low coherence,  but also others in our vicinity. Understanding this, especially if we are in roles of service delivery or healthcare provision, is critically important. 
(images © heartmath)
Dr J Govindasamy is a certified Heartmath coach and trainer


Personality in Perspective
Personality is a field of influence that is so well integrated in our system that it remains invisible to most. Finding a way to perceive the influence and role of our personality, is extremely valuable as we move towards more conscious control of our own Presence.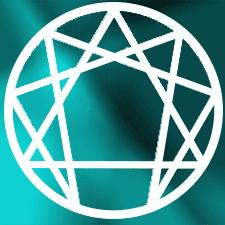 The Enneagram system is a superb map to assist us in navigating this nebulous territory. It describes 9 essential landmarks, in the landscape of personality, and the dynamics between each of the 9 points. Each point generates a certain specific focus and perspective, combined with a deeply wired purpose to be expressed through life experience.  This drives certain patterns of thought and emotions which become the lenses through which we experience our lives. Expression of personality can range from distorted, pathological levels, all the way to high functioning levels. 
The enneagram system adds another layer of understanding, about why the state of coherence is so beneficial.  The integrated, congruent functioning of the 3 centres (mental, emotional, physical) is a key underlying concept described by the Enneagram.  
Dr Govindasamy incorporates awareness of the personality domain, as a basic tool on the journey to mastering personal Presence. Sometimes all it takes is a glimpse at this otherwise invisible influence, to relax out of some of the tensions we hold in our mental and emotional fields.  Having a map like this, is of great value as each person navigates their next step. 
Reclaiming conscious choice over our otherwise autopilot settings, is one of the keys to mastering the art and science of Presence, and of Quantum Radiance. 
Dr Govindasamy is a certified IEQ9  practitioner 
Cellular Harmonics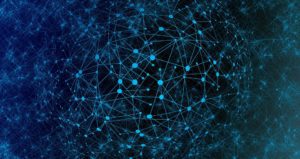 As living, breathing, moving beings, we a functional co-operative with the intelligence of trillions of cells that make up our body.
However, most people are not really engaging with the awe-inspiring intelligence that is at work in the human body.  The innate order, the phenomenal communication, the co-operation, the responsiveness, the efficiency is sadly, too often overlooked by us.
As we develop the skill and mastery of Presence, we start inhabiting and harmonising with our physical domain in a different way.
Part of what Dr Govindasamy brings, as another basic skill, is the ability to become co-operative and harmonic with the intelligence of life-force, as expressed in our own cellular systems.  In the years of medical practice behind her, she has dealt with the spectrum of physical health, from the distressing effects of trauma and toxicity, to the graceful rejuvenation and healing that can be experienced. She incorporates her experience in The Medicine of Presence. 
Dr Govindasamy is a medical doctor. She was in hospital practice from 2001 - 2017.  She now runs an integrative practice, with a focus on her area of expertise and passion: the medicine of presence.  Where necessary, allopathic medical approaches are incorporated while empowering individuals to gradually become less dependent on that and more self-sufficient in the management of their own health and life-force. 
Images from Pixabay.com (click on image to go to source page)

What's Available
clinics, coaching, workshop, retreats...
There are a number of ways to engage. If you prefer the depth and personal attention in a one-on-one environment, the consultation-coaching options are a good fit. Workshops and retreats have the benefit of a group environment, with different advantages and different opportunities to engage in the processes and exercises in a powerful way. The goal is always to bring more stability to emotional-mental-physical states that support long-term wellbeing. 
Presence in Work and Service Delivery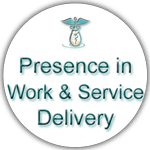 These are customised programmes for the work environment.  Staff wellbeing is a priority, both for the individual and for the company. Regardless of what industry it is, the individuals play a vital role in the atmosphere and attitude that the company functions in. At every level, one's personal presence is influencing the people and space, either for the better or for the worse. For example, someone who is more coherent in their presence, is much more approachable, more clear minded, innovative, effective, productive and physically at ease.Their impact on a client or their colleagues is significantly different from someone who is not. Those who are not, are also those who tend to get sick, have performance problems and become liabilities instead of assets in the team.
Most people are completely unaware of the impact they have on those around them.  The work space is where we spend most of our time and energy, our daylight hours - and these days, even our nighttime hours. From a health perspective, I am particularly interested in the wellbeing effects that could be generated by anyone who shows up in the everyday work space with a bright presence. From a business perspective, the spin-off will be a much more engaged, resourceful, energised individual who can contribute far more value to the team and the success of the business.  There are many businesses who sincerely wish to provide a service or product that contributes positively to society, and take care of their team in an empowering way.  For you - these programmes will be of immense value.  
The presence in work programmes include a combination of workshops and 1:1 coaching.  These programmes are all customised per requirement.  Please send an enquiry. if you wish to explore options for your team or business.  
Presence in Medicine
Anyone involved in healthcare and healing work will intuitively accept responsibility for uplifting their patient's spirit as well as bringing relief to their pain.  Many do this naturally, without noticing.  But in the process land up taking on too much and potentially burning out.  With a little more information and some basic skills, one can learn to master a state of being that generates a health-inducing electro-magnetic field of influence.  This not only supports the patient, but also the healer who is facilitating the patient's transition towards health. 
One-on-one coaching requests -  Please contact Dr J Govindasamy.  Coaching can be done in-person, telephonically and via skype as needed. 
Workshop dates: see calendar for upcoming workshops, or request a workshop / talk in your area. 
---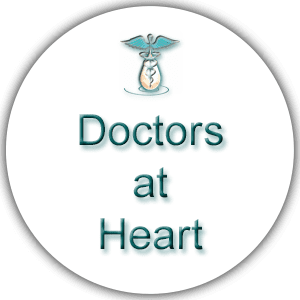 Doctors at heart is a special set of workshops and coaching packages for medical doctors, introducing the Medicine of Presence. Doctors face uniquely difficult challenges, as individuals, as team members, as leaders and mentors, and as responsible family members in their societies. More doctors are experiencing that underlying feeling of a "working in the dark", that things could be making more sense in some undefined way. These programmes are tailored to address the particular complexities faced in a doctor's day to day experience.  The insights and tools provided here, will enhance one's practice, whatever the field of interest or speciality is, that one is involved in. The advantage for one's own health and wellbeing is significant, as is the benefit to the patients under one's care.
Dr Govindasamy's own personal experience through many years of clinical practice, has equipped her with a level of insight and understanding about the real-life agonies and ecstasies that so many doctors must face.  There is little or no support for the doctors, who have little or no time themselves to even recognise the need for support. However, the strain on these individuals who have taken on these responsibilities, is showing, as more and more doctors are becoming ill, burning out, leaving their vocations, or become "robotic" and dehumanised.  Dr Govindasamy has a particularly passionate interest in the wellbeing of her colleagues, and has put together this programme as a way to contribute to the urgent need for constructive support for doctors - as they continue to do the vital work that they set out to do. 
One-on-one coaching requests -  Please contact Dr J Govindasamy.  Coaching can be done in-person, telephonically and via skype as needed. 
The Doctors at Heart workshop dates: see calendar for upcoming workshops, or request a workshop in your area. 
Consultations, Coaching, Clinics
These one-on-one sessions are customised for the individual,  taking into account their current needs and plans.  Consultations usually range between 45min to 90min. Half-day or one-day 1:1 intensive workshops can be incorporated if necessary.  These consultations are always therapeutic in and of itself,  as well as educational and empowering for the long term.
Physiologically and psychologically, the benefit of coherence has been proven on a range of conditions (including hypertension, diabetes, chronic pain, insomnia, ADHD, anxiety, depression). It also allows for enhanced cortical and emotional responses - for those who are engaged with challenging situations. The more time spent in coherent states, the greater the resilience of one's  immune system and physical health, as well as one's emotional and mental health -  a critical resource for any individual, especially these days.   
Customised programmes and packages on request, to meet your specific needs:  Please send an enquiry.   
Coaching can be done in-person, telephonically and via skype as needed. 
SEE CURRENT FEES, CURRENT PROMOTIONAL PACKAGAGES AND MORE INFORMATION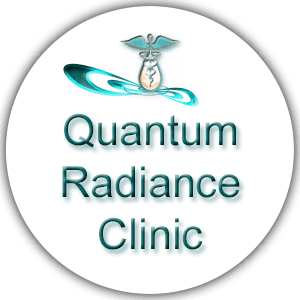 Dr Govindasamy will be available for in-person consultations and coaching on Clinic days.  (Availability outside these times, or at other venues: by arrangement).
If you recognise a need to run a quantum radiance coherence clinic closer to you, please send an enquiry.  
Talks, Workshops, Retreats
These are powerful, eye-opening events. Short talks and presentations for groups usually focus on topics of special interest. Workshops range between 1 and 3 days in duration.  Retreats range between 3 and 7 days in duration.  
If you would like to request a workshop or retreat closer to you, or with a group of your choice,  please let us know. Customised talks / workshops can be arranged.  Please do send us your request.