The focus of this week's programme (11 - 17 March 2023) is on how we fall asleep within the pattern of  being accommodating, the consequences of that, the reasons behind that, the necessity of breaking out of the sleepwalking state within that, and how to engage the pattern in a healthy, awake manner, from a state of presence.
We start the journey by determining what is really meant by the terms used, defining the use of the word in the human social, cultural, psychological and physical contexts.  We look at what is normal and healthy, and what the value of that is. The exploration will move to how individuals are using this pattern as a way to compensate or defend against something else, and if we are asleep to that - the misunderstandings, injuries and pain that is caused.
The goal of this week is to provide more perspective , clarity and resource for each participant, so that they may have more room to consciously navigate life-situations with or without the strategy of being accommodating, from a place of greater presence, aware of the impact of their presence.
Bookings close:  10 March 2023
What time is this workshop?
Sat 11th, 14h00 – 22h00 (GMT+2 South Africa)
(12h00 – 20h00 London;  07h00 – 15h00 New York)
Sun 12th, 14h00 – 18h30 (GMT+2)
(12h00 – 16h30 London;  07h00 – 11h30 New York)
Mon, Tue 13-14th
(Optional individual-work outside of group-work)
Time slots will be allocated on Sat, 11th. If interested, please indicate on booking form above. 
Thu 16th, 18h00 – 22h30 (GMT+2)
(16h00 – 20h30 London;  11h00 – 15h30 New York)
Fri 17th, 18h00 – 22h30 (GMT+2)
(16h00 – 20h30 London;  11h00 – 15h30 New York)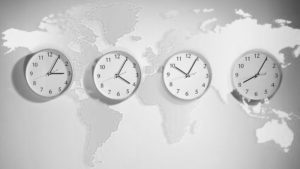 Use the examples above or time zone calculator below, to convert to your local time...
Frequently Asked Questions
Cancellations and Refunds
Questions that one may have, but not get around to asking...